Welcome to Global Criticare Ambulance Service
Best Ambulance Services in Chandigarh,
Mohali, Zirakpur, Derabassi
Welcome to Global Criticare Ambulance Service
Best Ambulance Services in Chandigarh, Mohali, Zirakpur and Panchkula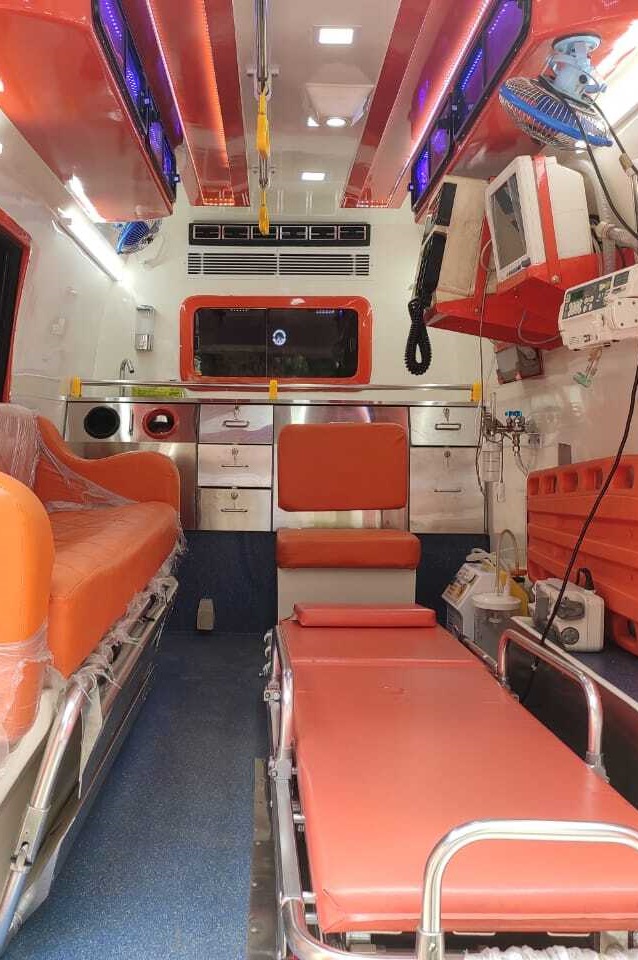 Global Criticare Ambulance Service
Global Criticare Ambulance Service is a renowned name in the field of Patient Transpiration to the hospital from anywhere in the Country, with its specially trained, emergency service and intensive care experienced physicians, anesthesia technicians and nurse and ambulances equipped with intensive care capabilities of emergency care, which are comparative to international standards, reach patients in the shortest time period since 2012.
Our emergency assistance and medical air ambulance services are of global standards that are managed by highly experienced and qualified personnel.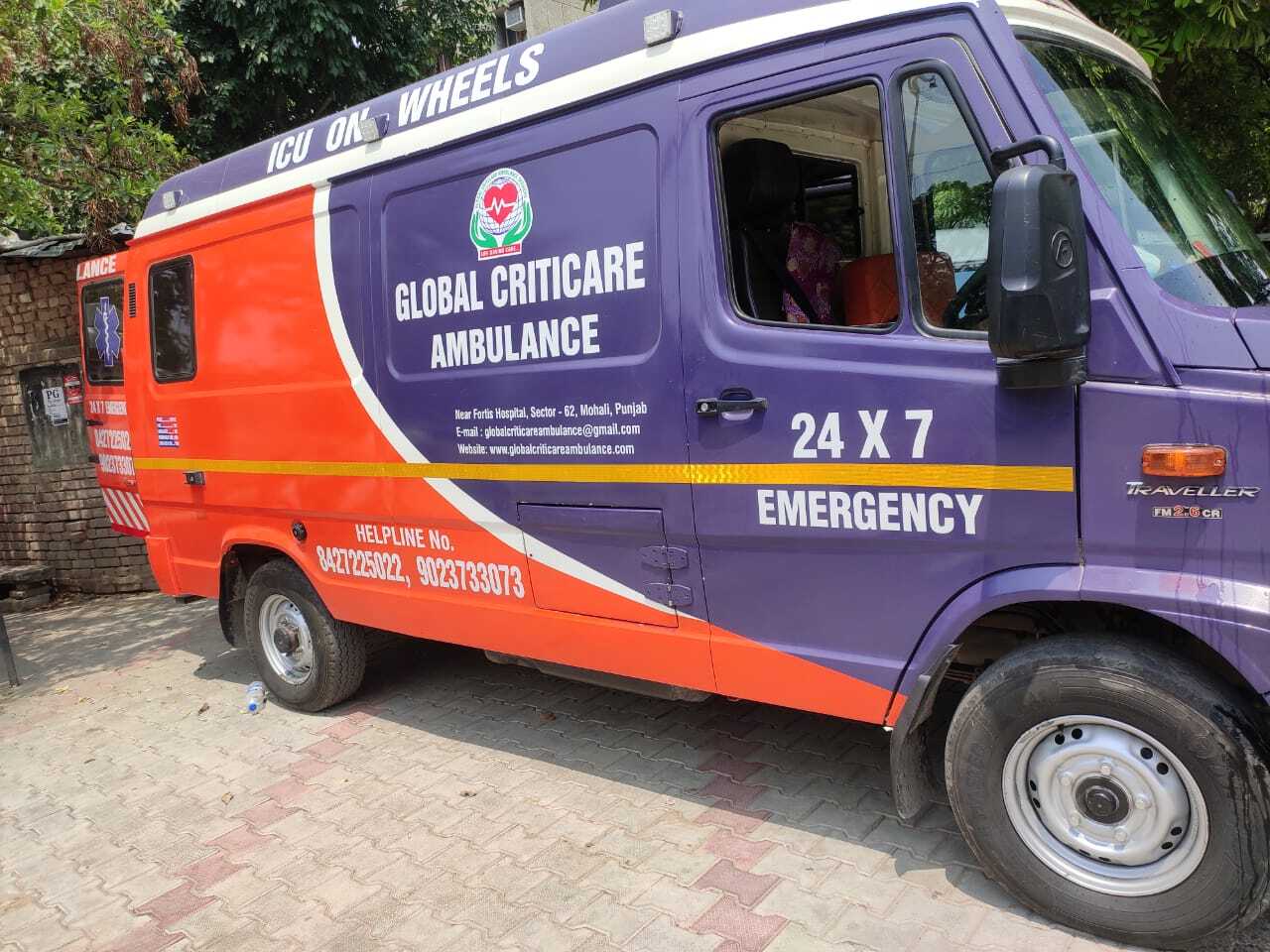 Ambulance Service in Mohali
Global Criticare provides the best
Ambulance Services in Mohali
assisting you in various needfuls as per the requirements. You can easily search ambulance services near me and surely you will get the Global Criticare Ambulance services on the top results because of the quality services we have provided to various individuals as Mohali ambulance since 2012.We provide the best service not only due to the quality work, but we are also the best ambulance service provider in Mohali due to our trained nursing staff with the best doctors and even we only provide the trained ambulance drivers.
If you are looking for an ambulance that has all the equipment even for critical conditions, then you are at the very right place because Global Criticare Ambulance Services provide you the best. For instance, you can search Private Ambulance With Oxygen Near Me, ICU ambulance service near me,  Ventilator ambulance service near me, Emergency ambulance service near me, Cardiac ambulance near me and you will find Global Criticare in the Top Results.
Ambulance Service in Panchkula
If you are looking for the best ambulance service in Panchkula, then you are in the right place for getting the best. Global Criticare ambulance services are also serving as Hospital ambulances as we are assisting various prestigious Hospitals in Tricity. For example, Fortis Hospital, Shivalik Hospital, Max Multi Speciality Hospital, and, Grecian Super-specialty Hospital, etc. We assist you with all the requirements so that the life risks are managed initially to make things better. You can easily search Panchkula ambulance and you get the Global Criticare Ambulance services on top. We have been serving quality since 2012. Offering the best service includes well equipped ambulances, perfectly trained nursing staff, the best doctors, and ambulance drivers. That is the major reason people choose Global Criticare
Ambulance Services in Panchkula
and its nearby areas. You can search Panchkula ambulance and you will get the Global Criticare on the Top of the search results.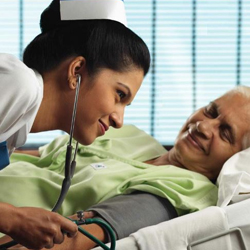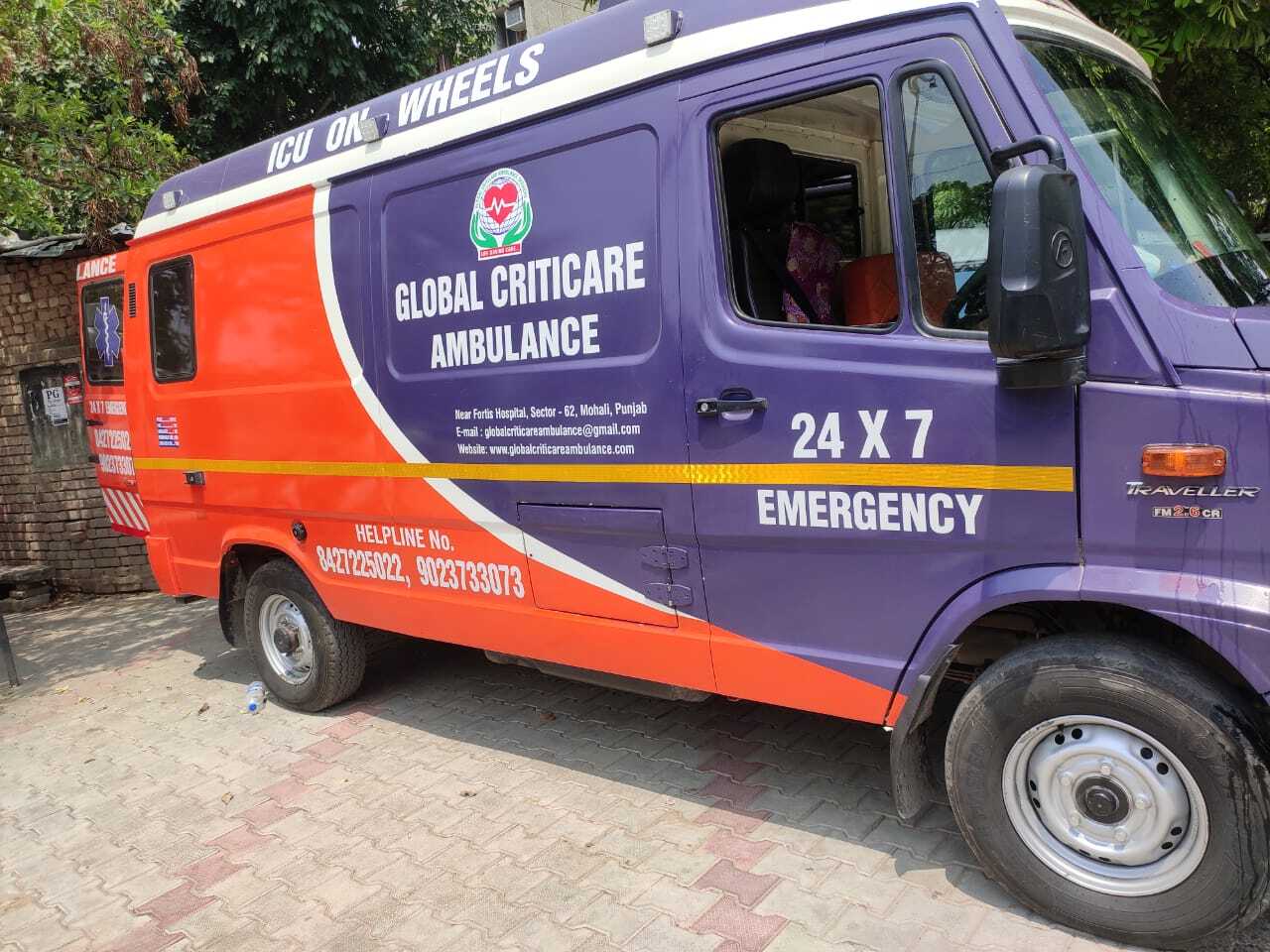 Ambulance Service in Chandigarh
When seeking the best ambulance service in Chandigarh, then all you get at the top of the results is the Global Criticare ambulance services.
We have the best Ambulance Services in Chandigarh and other areas nearby. Even if you just go for the Chandigarh ambulance you will get Global Criticare ambulance services on top as we have been assisting the people in Tricity since 2012 with the best quality services from well-equipped ambulances to the best doctors, best ambulance drivers in place.
We provide the best ambulance services in Chandigarh and also offer ICU Ambulance Service for critical patients so that there are no life risks and people can be initially treated in the ambulance itself. Ambulance services in Chandigarh are best provided by the leading brand in these services that is the Global Criticare ambulance services. Our brand is recommended by various prestigious hospitals that we are serving in Tricity.
Private Ambulance Service Near Me
Ambulances are the most vital part of the healthcare industry today. Ambulance services are technically more important than other health care services. Our global criticare ambulance services are available 24*7 and reach the injured person or the person with other major problems in a very less time. This way people need not wait too long for at least the initial aids.
Also in critical conditions, we provide patients with the needful aids which are required to keep the person safe. You can easily get the details of our ambulance services by searching Private Ambulance Service Near Me, Ambulance Near Me, Local Ambulance near me, EMS Ambulance as per your requirements in specific conditions because we are the best service providers in Tricity. You can also reach us privately as per your needs by calling the assigned phone numbers.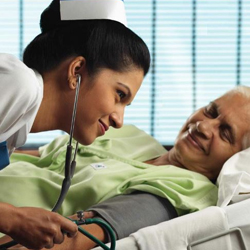 It was an road accidental search on the Google Search for an ambulance service for my Elder sister during an emergency that led me to you. I am so thankful to your team to help me at my doorstep with your efficient service.
It was a great ambulance service provided by the Global Criticare Ambulabce Service. They helped my Brother to attend my housewarming function. The ambulance reached us on time and they were helpful in transferring my Brother to the stretcher. Their services are very much appreciable & within my budget. Thank you for the Social work.
We got the ambulance within ten minutes for taking my mother to the hospital for a review. The ambulance was well maintained and the attenders were very co-operative. Thank you and continue to do the good work.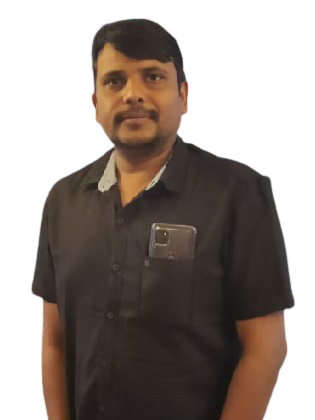 Co - Partner, Nursing Staff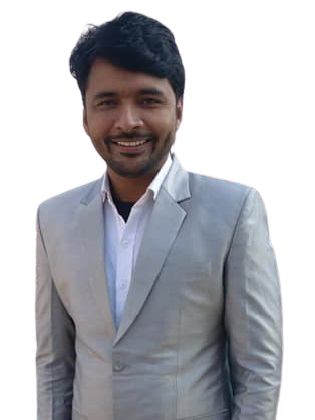 Co - Partner, Nursing Staff