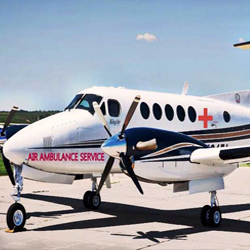 Global Criticare air Ambulance is highly professional, dedicated and reliable ambulance service. Our team of Doctors and Paramedical staff are trained at best places around the world and are well versed with systems and processes related to bedside to bedside zero medical transfer in India & worldwide…
We offer a wide choice of large fleet dedicated air ambulance aircraft's meets individuals requirements & budget.
Equipped with state-of-the-art medical equipment.
Ready to fly even a short notice of time.
Facility for patient shifting by commercial flights.
Well trained doctor and paramedic staff that includes: