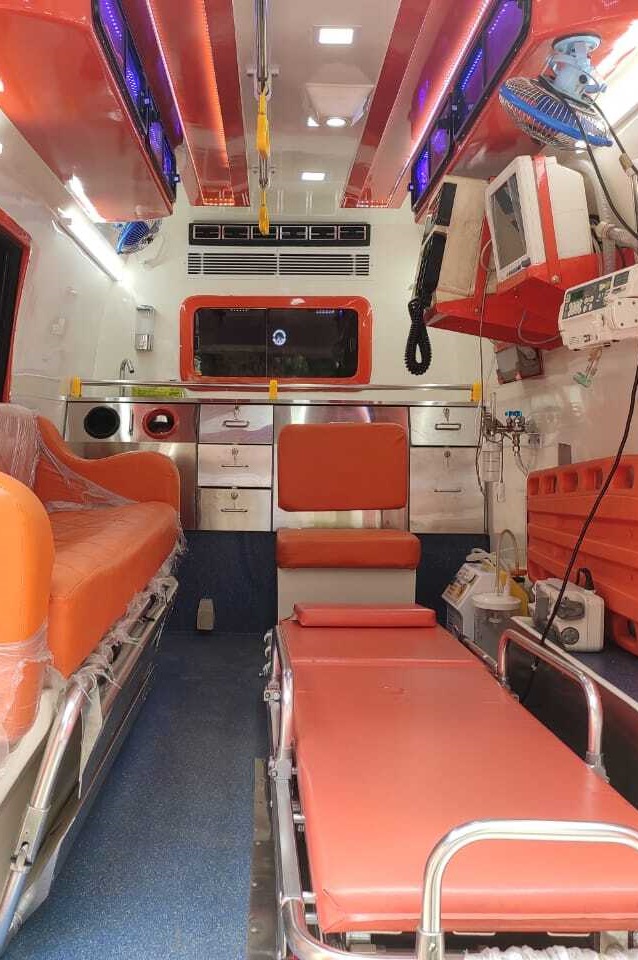 Global Criticare Ambulance Service
Global Criticare Ambulance Service is a renowned name in the field of Patient Transpiration to the hospital from anywhere in the Country, with its specially trained, emergency service and intensive care experienced physicians, anesthesia technicians and nurse and ambulances equipped with intensive care capabilities of emergency care, which are comparative to international standards, reach patients in the shortest time period since 2012.
Our emergency assistance and medical air ambulance services are of global standards that are managed by highly experienced and qualified personnel. We take pride in the face that we save lives and provide valued air ambulance services to our clients in need 24 hours a day, 365 days a year.
We have been serving the patients of various prestigious hospitals of Tricity like Fortis Hospital, Max Hospital , Shivalik Hospital and Grecian Hospital for many years.
Our doctors and paramedical staff are expert enough to deal with any type of situation or emergency which comes on the way while shifting the patients as we have ambulance with ICU facilities.
Global Criticare Ambulance Service has 24 Hours emergency ambulance services in Chandigarh, Panchkula, Mohali, Kharar, Zirakpur, Ropar that includes :